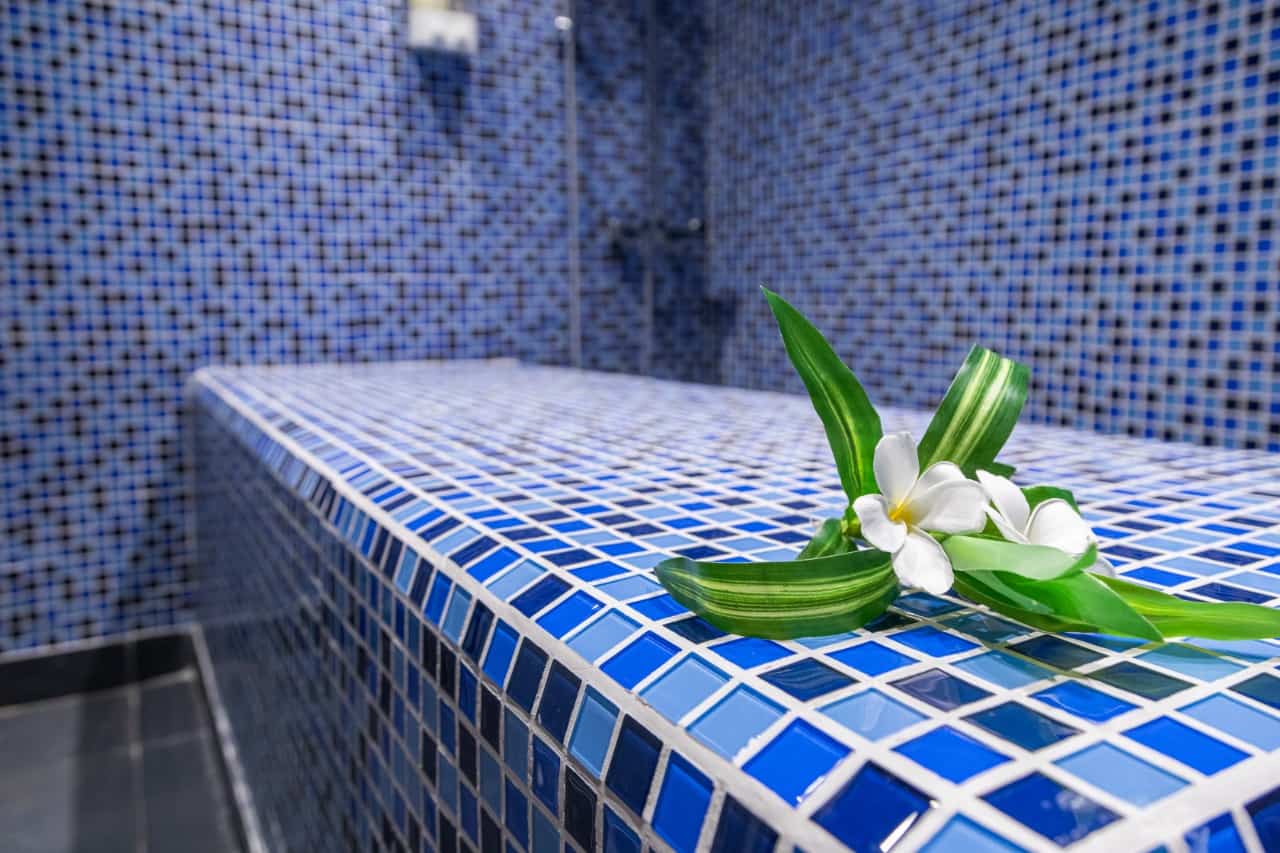 This March, enjoy package offers from Cool Aroma Spa!
Perfect to get ready for the hot summer months.
✔ Moroccan Bath 5 sessions – AED 1,350 (was AED 1,575)
✔ Full Body Waxing – AED 480 (was AED 505)
Moroccan Bath
The Moroccan Bath known by some, as "Hamam Maghrabi" is a bathing tradition that in the past, and in some places today, is performed in public baths. It was popular in the past, and still is today due to its anti-aging and skin-healing properties.
Your skin naturally undergoes a process of continual shedding and renewal, however, as you age this process slows down and dead skin cells accumulate on your face and body, clogging your pores, building up toxins in the skin, and resulting in a rough, aged look.
Removing the dead skin cells stimulates cell regeneration and improves blood circulation to help you achieve younger looking skin and prevent early aging.
Moroccan bath does a great job of cleansing and exfoliating the skin. It is often accompanied by a 'kessa', which is a rough washcloth that can remove dead skin.
Full Body Waxing
Whether you want all or part of your body hair to be removed on a regular basis, for some important event or for sports reasons, we offer you a selection of gentle treatments with Rica Waxes® hair removal products for your epilation (hair removal).
Rica Waxes® is a superior quality Italian brand that ensures minimal pain and an effective waxing experience to keep your skin silky smooth for a very long time. In our spa we offer you gentle treatments for all types of skin. Traditional wax with different blends of herb or vegetable oils produces a honey like consistency that nourishes and moisturises the skin, permitting it to achieve smoother depilation with long-lasting effect.
Waxing is much less painful when it is followed by a Morrocan Bath Treatment which is why we have made this offer available to you together in this month.
Book Now
(Valid until March 31st, 2021)
Cool Aroma offers a variety of services, and you can choose the one that best fits your needs. If you are getting a relaxation treatment for the first time, our therapist will be happy to advise you on what type of treatment would be best for you based on your lifestyle and health.
Book an appointment for the service of your choice using the form provided.
Testimonial
I wanted to say thank you, again, to your kind team – wonderful as always.I also, as mentioned when we chatted before, wanted to say a big thank you to Myrna, who was exceptional for my session.She was kind, considerate and very warm and welcoming! A real credit to your company and lovely lady indeed. The massage was again utterly excellent and thorough. A real pleasure to be attended to by such a wonderful and skilled lady. Again, I left Cool Aroma feeling relaxed, stress free and ready to take on another hard week! I cannot thank you enough, and once again, my sincere thanks to the lovely Myrna and Yui! Looking forward to my next appointment. All the very best to you and your exceptional team! Please do pass on my compliments and thanks to Myrna and Yui

All I can say is that it was phenomenal! I was lucky enough to get Yui for my 90-minute Ashiatsu Massage. Everyone was very welcoming, informative and friendly.Yui was extremely professional, I left there feeling like, to a degree, I was in a new body. I will definitely be back.My greatest thanks to you, to your whole team, and to dear Yui – please do pass on my thanks to her!