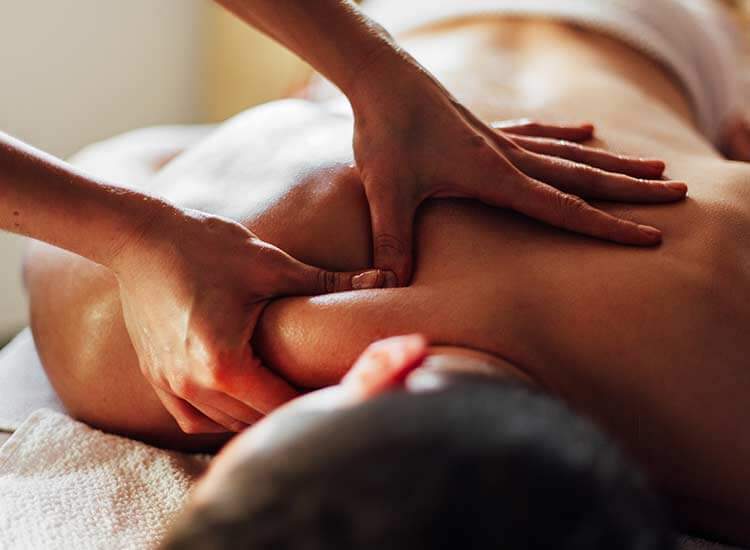 Get a 60-min Balinese Massage for just AED 190!
Or you can upgrade it to 90-mins at just AED 250.
(Originally priced at AED 220/325)
Our Balinese massage is a traditional Indonesian healing massage therapy that consists of gentle relaxing strokes along with an application of 'pressure point' stimulations to relieve muscle pain, accumulated stress, help with sleep problems and treat skin issues.
How a Balinese Massage helps:
Relieves tension built up in the muscles & joints
Improves blood and oxygen circulation.
Treats minor skin ailments
Significantly improves skin quality
Relieves migraines
Select between a 60/90 min Balinese Massage for just AED 190/250, using the form provided.
Testimonial
I wanted to say thank you, again, to your kind team – wonderful as always.I also, as mentioned when we chatted before, wanted to say a big thank you to Myrna, who was exceptional for my session.She was kind, considerate and very warm and welcoming! A real credit to your company and lovely lady indeed. The massage was again utterly excellent and thorough. A real pleasure to be attended to by such a wonderful and skilled lady. Again, I left Cool Aroma feeling relaxed, stress free and ready to take on another hard week! I cannot thank you enough, and once again, my sincere thanks to the lovely Myrna and Yui! Looking forward to my next appointment. All the very best to you and your exceptional team! Please do pass on my compliments and thanks to Myrna and Yui

All I can say is that it was phenomenal! I was lucky enough to get Yui for my 90-minute Ashiatsu Massage. Everyone was very welcoming, informative and friendly.Yui was extremely professional, I left there feeling like, to a degree, I was in a new body. I will definitely be back.My greatest thanks to you, to your whole team, and to dear Yui – please do pass on my thanks to her!