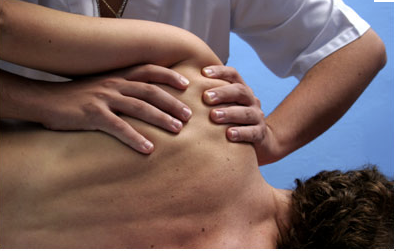 You've had an amazing workout, and are really proud of yourselves. Good on you! But we all hate the body pains after a good work out don't we?
One easy solution – Massages!
Massages are not only said to relax your mind and soul, but also to heal, reduce and prevent pains anywhere in the body. Apart from this, there is so much more that massages help you with, specially after a hard workout.
Muscle Recovery
Massages prevent the muscles from inflammation, therefore, helping it to regain its power and restore strength. The massage takes effect from the very first touch, and all through the night as you sleep peacefully, preparing your muscles for the next day.
Muscle Toning
Massage supports the bodybuilding physique by increasing blood circulation which improves your muscle tone. Damaged or tight muscles do not hold blood very well. Massages loosen the muscles and allow blood to flow easily throughout the body, providing tight and damaged tissues with nutrients, defining muscles even more.
Range Of Motion
Tight muscles restricts the body to move and lift weights, putting strain on the body, risking you to getting injured. Get a massage done after a workout to smoothen your tendons, improve tissue elasticity and increase the range of body movement. Massages release tension and pressure by stretching the skin around the muscles, making it easier to move.
Sport Injury Prevention
Sport injury therapists, specialise in sports injuries and rehabilitation. They help identify and treat tight muscles, keeping away potential injuries, through various massage techniques.
Pre-Event Massages
Massages before bodybuilding, enhances your mental state, getting you ready for a hard workout. This will reduce any collected stress developed throughout the gymming process. Massages before a workout boosts your confidence, motivating you, to perform well either in a competition or a simple workout session.
Prevention is always better than cure. Keep yourself far away from injuries by trying to get a massage before and after your workout sessions.
Have a risk-free workout by beginning this healthy regime today – to recharge yourself for tomorrow and the coming days.
Kick out those after workout pains by allowing us to help your muscles and tendons become stronger, durable and more flexible. CLICK HERE for more info or call 04 370 9706 to book now!
Make an appointment at our branch at Oud Metha, Dubai or Prism Tower, Business Bay, Dubai.
Prism Tower, Business Bay, Dubai: Open from 10:00AM to 11:00PM
Call to book: 04 4203344
Oud Metha, Dubai: Open from 10:00 am to 12:00AM Midnight
Call to book: 04 3709706