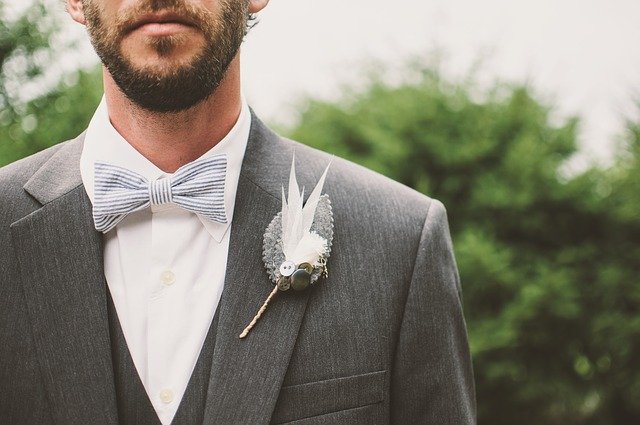 The big day is just around the corner and your bride-to-be is busy with all of her beauty treatments and preparation, leaving you wondering what you can do to ensure you look and feel the best too. After all, sometimes the groom needs to be groomed as well! Here are our top 4 important pre-wedding treatments for grooms.
1. Massage therapy
This is more than just a luxury spa treatment. Massage therapy for men has many health benefits such as reduced muscle tension, improved circulation, better flexibility and faster recovery after workouts. So, if you're an active man who wants to wind down those pre-wedding nerves, a full-body massage for the groom could be exactly what you need. It will leave your body and mind feeling relaxed and invigorated.
2. Facial treatment
Pictures of your wedding day are going to be in the family for years to come, so you want your skin to be glowing. Getting facial treatments for grooms will reduce the chance of wrinkles, spots and scars being visible which is sure to make you and your bride smile. It may consist of steaming, exfoliating, application of lotions and creams, and a massage, which will all leave your skin healthy and soft.
3. Manicure
This doesn't mean getting a full set of colourful acrylic nails. A male manicure consists of using the right oils and creams for making your skin soft and pampering the nail bed so that your hands look attractive. This is just what you need before the wedding to prepare for your family members getting a good look at the ring and for holding your wife's hand.
4. Pedicure
Of course, this is similar to a manicure but is a treatment for feet rather than hands. The skin on your feet shouldn't be forgotten about even though it isn't seen as often – from walking around all day, it takes some damage and needs pampering too. A pedicure might involve a relaxing massage as well as oils and exfoliation of that hard-working skin, leaving your feet softer than ever before.
There are probably more pre-wedding treatments for grooms than you could ever have imagined. To book the best spa treatments for grooms in Dubai, contact Cool Aroma Spa on 04 4203344 (Business Bay branch) or 04 3709706 (Oud Metha branch) today!
Make an appointment at our branch at Oud Metha, Dubai or Prism Tower, Business Bay, Dubai.
Prism Tower, Business Bay, Dubai: Open from 10:00AM to 11:00PM
Call to book: 04 4203344
Oud Metha, Dubai: Open from 10:00 am to 12:00AM Midnight
Call to book: 04 3709706