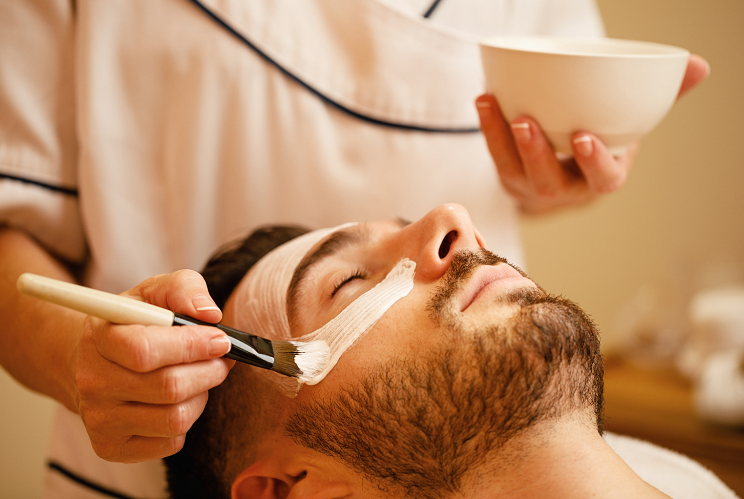 Aging is not under our control but delaying it through optimal self-care is.
Fight the first signs of aging by investing in proper diet, exercise, and a dedicated skincare regimen.
If you desire youthful, wrinkle-free skin, it's time to include regular anti-aging facials in your calendar. What are the benefits of anti-aging facials? Read on to find out. 
Hydrated, tight skin is in:
Dry skin coupled with a loss of elasticity are glaring signs of aging.  An anti-aging facial includes a deep face massage using hydrating oils that penetrate deep and nourish the skin. This helps tighten loose skin and moisturize the face thoroughly.
Attacks in-grown hair and acne:
This facial is very useful in combating in-grown hairs or acne caused by shaving. The steaming and scrubbing of the face gently cleanses the pores and leaves you with smooth, nourished skin.
Boosts collagen production:
Anti-aging facials boost the body's production of collagen and elastin, making your skin appear plump, smooth, and wrinkle-free.
If you are looking to add an anti-aging facial to your skincare routine, the Galvanic Rejuvenating Facial and the Deep Cleansing Facial are well worth your buck.
Galvanic Rejuvenating Facial
The Galvanic Rejuvenating Facial is a wonderful treatment that tightens sagging skin and reduces the appearance of fine lines and wrinkles on the face. It significantly helps in relieving tension around the eyes and forehead which is one of the main causes of premature aging. It also gently exfoliates and rids your skin off dead cells, promoting a radiant glow.
Deep Cleansing Facial
If you  often complain about oily skin, a Deep Cleansing Facial can help the skin get rid of impurities to look smooth and healthy. An excess of skin oils can cause painful acne, irritation, and premature age spots on the face. A deep cleansing facial uses natural products to cleanse and hydrate the skin. It also helps combat acne and increases healthy blood and oxygen flow to the face.
Along with topical skincare, it is important to also invest in keeping the body well-nourished on the inside. While you cannot stop aging, you can delay the onset of the process by avoiding smoking, alcohol, and making sunblock and a serious moisturization routine your new best friends!
Start with an anti-aging facial at the Cool Aroma Gentlemen's Spa today.
Make an appointment at our branch at Oud Metha, Dubai or Prism Tower, Business Bay, Dubai.
Prism Tower, Business Bay, Dubai: Open from 10:00AM to 11:00PM
Call to book: 04 4203344
Oud Metha, Dubai: Open from 10:00 am to 12:00AM Midnight
Call to book: 04 3709706