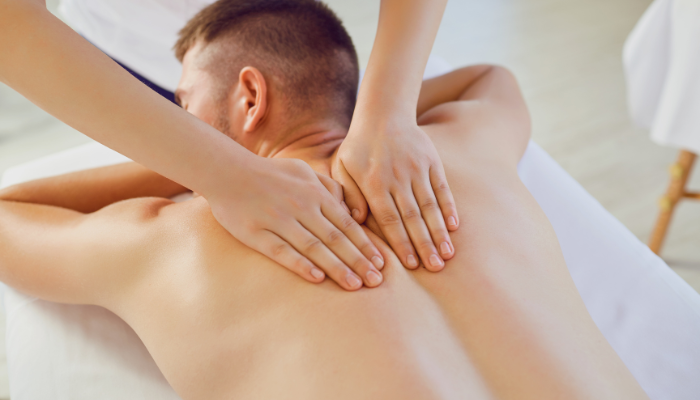 A massage is a great way to relax and rejuvenate after a taxing week at work. However, there are a few things to keep in mind before making your way to the spa. Read on to find out how you can make the most of your pamper-hour.
Go on an empty stomach: No matter which therapy you choose, show up with an empty stomach. The therapist will use varying pressure all over your body which could feel uncomfortable if you are lying down belly-first on a full stomach.
Breathe: Breathe deeply throughout the session. Focusing on your breathing will enhance your experience and help you relax.
Talk to your therapist: Before and during your session, direct your therapist to any persistent problem areas so they can give it extra attention. Make sure to tell your therapists about any allergies you may have to oils and lotions so they can suggest the right substitutes. Some people like to chat during their session, make your preference known. During the session, do not hesitate to report any discomfort due to temperature, pressure, or speed of the therapist's hand movement.
Relax: Always remember, your massage session is to make you feel relaxed, but tightening your muscles will get in the way. This could be due to general anxiety or because the therapist is massaging a sensitive area. Let your therapist know if you feel your muscles tighten so they can readjust their technique and help relax the area.
To help your mind relax, shift your focus completely on the therapist's hands and feel the gentle, rejuvenating touch.
Take some time: Don't get off the massage bed immediately after the therapist signals the end of your massage. Take a couple of deep breaths in case of any light-headedness before slowly getting up and making your way out.
Drink more water and book another session: Drink plenty of water after your massage session or opt for a cup of light jasmine tea to soothe your senses. Once you are refreshed, don't forget to book another session on your way out.
Cool Aroma Gentleman's Spa has a number of delightful massage therapies designed to deeply relax your body and mind. Take your pick from Foot Reflexology, Shiatsu, Thai, Lomi Lomi, Hot Stone, Deep Tissue, Balinese, and Ashiatsu among other therapies and sink into a luxurious experience you won't be able to get enough of!
Make an appointment at our branches at Oud Metha or Business Bay.
Business Bay: Open 10AM to 11PM 04 4203344 | Oud Metha: Open 10 am to 12AM Midnight 04 3709706
Make an appointment at our branch at Oud Metha, Dubai or Prism Tower, Business Bay, Dubai.
Prism Tower, Business Bay, Dubai: Open from 10:00AM to 11:00PM
Call to book: 04 4203344
Oud Metha, Dubai: Open from 10:00 am to 12:00AM Midnight
Call to book: 04 3709706