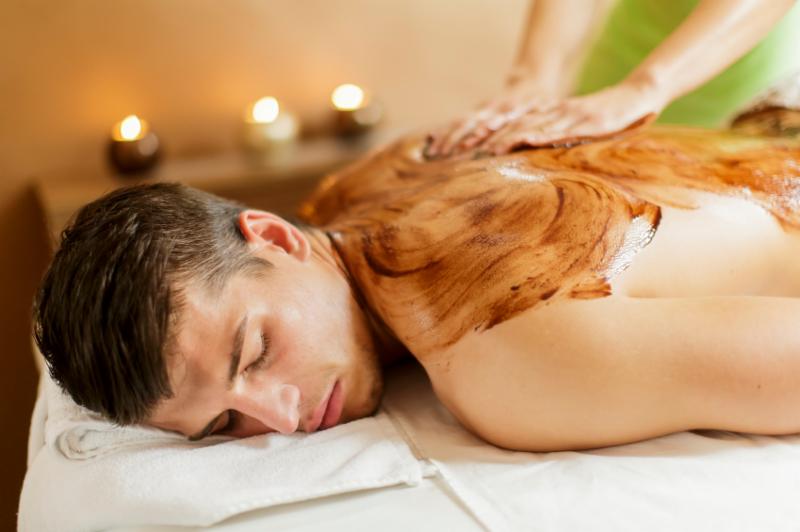 A body scrub can be one of the most relaxing experiences you can get from a spa. Designed to brighten and firm up your skin, this soothing process infuses high-quality products packed with goodness and simple massage techniques. It's a great treatment for those looking to make their skin look brighter and more youthful – but how often should you have it?
What is a body scrub?
A body scrub is the process of removing the dull top layer of skin on your body. This skin is often exposed to natural toxins and is where dead cells accumulate, which can dampen the shine on your skin and make it prone to blemishes. A body scrub removes this layer with a deep cleansing effect to exfoliate the skin.
Products used in the scrub contain antioxidants to soften the texture of the skin, brighten its look and give you younger, more supple-looking skin. The scrub is designed as an exfoliant, which is a necessary part of any skincare routine to keep your skin looking soft, smooth and youthful.
How often should you get a body scrub treatment? 
It depends on the results you're expecting. If it's relaxation along with regular skin keep up, a body scrub every 3-4 weeks is ideal. However, if you're getting a body scrub to resolve issues like uneven and rough skin, a treatment every 15 days is ideal. 
Which body scrub is best for me?
Depending on your skin type, there are a variety of options available for you. Certain ingredients will complement your skin while others may cause unnecessary damage, so it's important to select carefully.
Here at Cool Aroma, we offer two luxurious treatments designed to make you feel like royalty. Our Honey and Milk scrub infuses the ingredients used by ancient rulers to not only soothe the skin but ensure softness and the opening up of pores to allow your skin to breathe throughout the treatment. It is also naturally moisturizing, which will make your skin feel soft to the touch for days after your treatment.
For those wanting something even more decadent, our Gold scrub helps to not only release tension and remove dead skin but can also improve blood flow and circulation around the body.
Call us on 04 420 3344 to book one of our high-quality body scrubs for a younger, healthier look today.
Make an appointment at our branch at Oud Metha, Dubai or Prism Tower, Business Bay, Dubai.
Prism Tower, Business Bay, Dubai: Open from 10:00AM to 11:00PM
Call to book: 04 4203344
Oud Metha, Dubai: Open from 10:00 am to 12:00AM Midnight
Call to book: 04 3709706