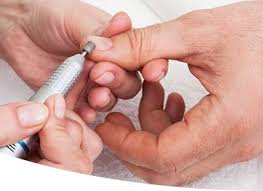 Nowadays, it's fairly easy to notice ladies flashing their hands and feet in public. Be it the bright red nails that they're tapping on the dinner table, or the polished toes that they're swiveling in high-heels, beauty just isn't confined to the face in this day and age. With state-of-the-art advancements and equipment in the salons and spas, treatments like Manicure and Pedicure help women add embellishments to their style statements. Recently, with slight alterations in the technique, men can also have their rightful share of pampering by getting themselves proper Manicure and Pedicure sessions. But does this befit the might and majesty of a lion? Here's what we think.
The Pampering:
The entire procedure of a Manicure or a Pedicure revolves around having an expert deal with the accumulations on your hand and feet. The feeling of letting a professional handle the dirt and growth of your body is a truly liberating experience. All you'll need to do, is sit back and relax while your hands and feet get a revamp. After days of massive exertion and tensions at the office, you really do deserve this.
The Effect:
There are a variety of different effects that can be achieved using the Manly version of a Manicure and Pedicure. Starting off with an orthodox exfoliation, the treatment completely rids the skin of the dirt that has accumulated over the years of work. Once the dead, polluted layer is wiped off, the skin is given a proper polish, to help retain complexion and glow, for long. The nails are cut and properly filed, along with a decent polish, if required. In addition to all of this, the skin is given proper moisture using lotions, soaps and special oils.
The hands and feet look fresh, clean and more presentable than ever before.
The Manliness:
Even though the treatment might still sound a bit too feminine, your inner lion could certainly do with some cleanliness. Helping you gain the confidence of exposing your hands and feet in public, a Manicure and Pedicure might just be your key to getting back your self-confidence. Furthermore, the pampering can help you deal with the worries and anxieties of life by letting you slip into a serene, comfortable mode while our experts make your body, something to roar about.
Cool Aroma offers the following treatments:
Manicure
Pedicure
Foot Spa Pedicure
Paraffin Wax Treatment
To know more about Manicures and Pedicures for men, please visit: www.CoolAromaSpa.com