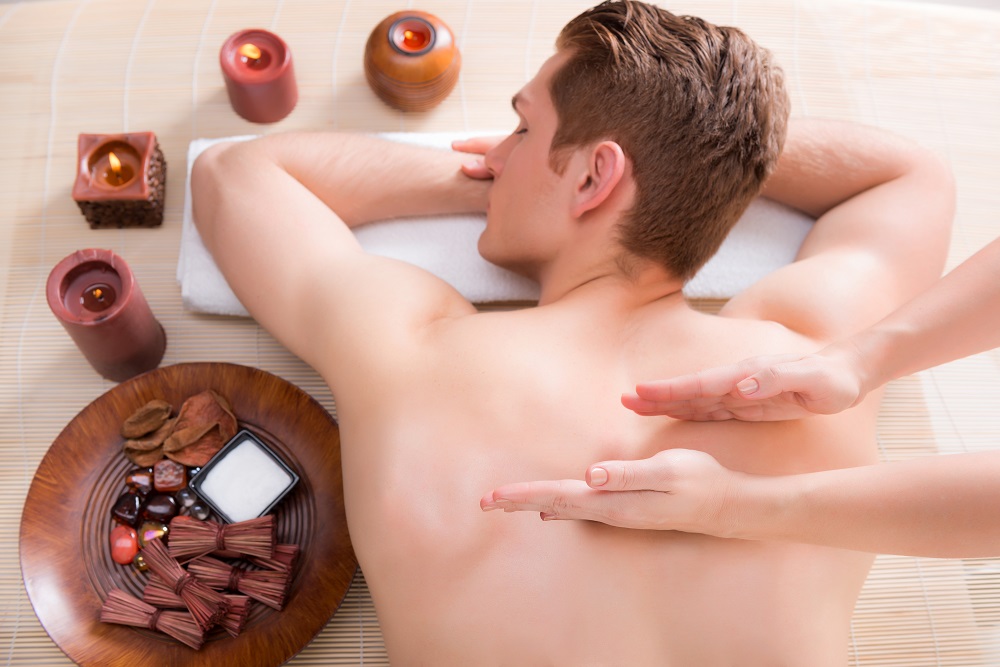 Massage has been around for centuries. It is believed to have originated in India as far back as 3000 BC in the form of ayurvedic massage – a style is still available today. Over time many countries have adapted these practices in different ways by putting their own unique slant on them.
Here is just a small sample of different massages for men from around the world.
India – Ayurvedic
This 5000-year-old treatment mixes bodywork with a life philosophy program. The treatment focuses on a person's spiritual, emotional and physical wellbeing. By combining massage with herbal remedies, yoga, meditation, and nutrition, this whole-body experience aims to restore harmony and balance.
The heated oils are uniquely blended for each client based on their physique, diet and any ailments they may currently have. The practice is done either sitting on a massage mat or chair or lying down.
Thailand – Thai massage
For those experiencing muscle pain, headaches or tension, a Thai massage focused on yoga-style soft stretching techniques is the ideal solution. Differing from the ayurvedic massage, the client remains clothed in a loose-fitting shirt and shorts, and no oils are used in the traditional style. 
There is constant physical contact between the therapist and the client during the practice, and movement from both is required. The person's body isn't rubbed; instead, gentle pressure is applied along their energy lines. There is also light stretching, rocking, and pulling.
Hawaii – Lomi Lomi massage
If the harmony of body, mind and spirit is what you're looking for, then the Lomi Lomi massage from Hawaii may be just the thing. The practice is performed on your upper body, particularly the back, shoulders, arms, head and stomach.
Gentle continuous strokes using aroma oils has a rejuvenating effect, as it relieves anxiety and improves both your emotional and mental state. It's excellent for removing headaches and regulating heart rate and blood pressure. As it's also performed on your stomach, it can aid with digestion problems.
A massage for men can differ based on the needs of the client. Speak to one of our team at Business Bay on 04 420 334 4 or Oud Metha on 04 370 970 6, who will recommend the best massage for you.
Make an appointment at our branch at Oud Metha, Dubai or Prism Tower, Business Bay, Dubai.
Prism Tower, Business Bay, Dubai: Open from 10:00AM to 11:00PM
Call to book: 04 4203344
Oud Metha, Dubai: Open from 10:00 am to 12:00AM Midnight
Call to book: 04 3709706