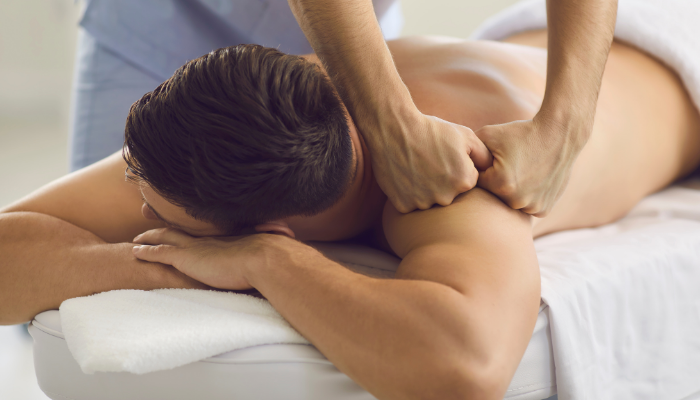 Massage therapy is used to ease and alleviate a number of aches and pains – but how much you truly benefit from a massage is all about the pressure. Here, we will explore how much pressure is enough in massage therapy, and how you know what is best for you.
How pressure can help
Massage therapy is used to place increased pressure on certain parts of your body – focusing on your muscles, and working on your ligaments to relax them and help them to heal more effectively. The benefits of massage therapy are well known, and eliciting this relaxing response can alleviate pain caused by tension in muscle tissue and pressure that has collected in your ligaments.
Increased injury recovery
While a massage is often used for relaxation, the right pressure can help to stimulate your circulation so that damaged tendons and muscles receive more oxygen, removing swelling and pain caused by an injury.
Applying the right pressure
The correct pressure during massage therapy is extremely important. Kneading lightly can mean the massage is not effective, while deep pressure can sometimes cause further damage. Speaking to your massage therapist ahead of your session will allow them to gather what kind of pressure is right for you, and rest assured that massage therapy should never result in sharp pains. You should also make your massage therapist aware of more sensitive areas before they begin, as different areas of the body respond to different levels of pressure.
After your massage
One of the side effects of applying more pressure during massage can be that you feel tender and a little sore after your session, however, this should never be painful and should rather feel pleasant and relaxed. Your muscles might feel slightly less firm than usual, and this is a good thing, as it means the tension has been released.
The benefits of pressure during massage therapy, and of having the right pressure for healing during massage, is highly important. If you want to see what a good massage can do for you, get in touch with Cool Aroma Gentlemen's Spa to find out more and book a massage via our contact form.
Make an appointment at our branch at Oud Metha, Dubai or Prism Tower, Business Bay, Dubai.
Prism Tower, Business Bay, Dubai: Open from 10:00AM to 11:00PM
Call to book: 04 4203344
Oud Metha, Dubai: Open from 10:00 am to 12:00AM Midnight
Call to book: 04 3709706