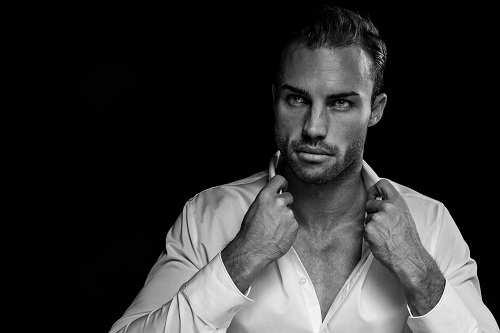 Do you want to look great and feel even better? The art of self-care for men extends further than a swish grooming routine. From massages that encourage better sleep to exfoliating scrubs that deliver a healthy glow, men's wellness rituals are both relaxing and invigorating. The best body treatments for men in Dubai solve nagging muscle twinges, back pain, dry skin, sluggish circulation and uneven skin tone. Scroll down to reveal the body treatments most loved by men in Dubai, and discover men's maintenance that's tailored to your needs.
1) Balinese massage
Inspired by ancient Indonesian practices, a Balinese massage is the perfect holistic treatment for men. Effectively blending acupressure, reflexology and aromatherapy, it's a fantastic choice for those that want to experience a variety of techniques. If you're feeling stressed or overworked, a Balinese massage will relax and calm the mind and body whilst increasing blood circulation, relieving tension and easing muscle pain. Expect long and soft therapeutic strokes and comforting yet deep pressure as your therapist works to realign and relax your body.
2) Moroccan bath
Reimagining the traditional hammam experience into a private detoxifying steam treatment, a Morrocan bath is one of the best options for men when it comes to rejuvenating tired or dull-looking skin. A luxurious spa treatment that combines soap, steam and exfoliation, this is a relaxing ritual that's deeply cleansing and anti-ageing. As your therapist removes dead skin and rehydrates the body, expect tighter, brighter skin, the elimination of toxins and a deep unclogging of pores.
3) Lemon body scrub
Are you looking to cool down in the heat? A lemon body scrub is one of the best body treatments for men in Dubai. A refreshing citrus delight, a lemon scrub has many natural benefits that include softening and reconditioning the skin, flushing out toxins and soothing any irritations. A head-to-toe exfoliation will improve circulation, slow down the signs of ageing and leave you feeling cool and invigorated. Expect your therapist to swiftly remove impurities, soften rough areas and relieve any stress with a gentle scrubbing action.
If you'd like a body treatment at one of our men's spas in Business Bay or Oud Metha, you can book an appointment online through the Cool Aroma website or call us on 04 3709706.
Make an appointment at our branch at Oud Metha, Dubai or Prism Tower, Business Bay, Dubai.
Prism Tower, Business Bay, Dubai: Open from 10:00AM to 11:00PM
Call to book: 04 4203344
Oud Metha, Dubai: Open from 10:00 am to 12:00AM Midnight
Call to book: 04 3709706