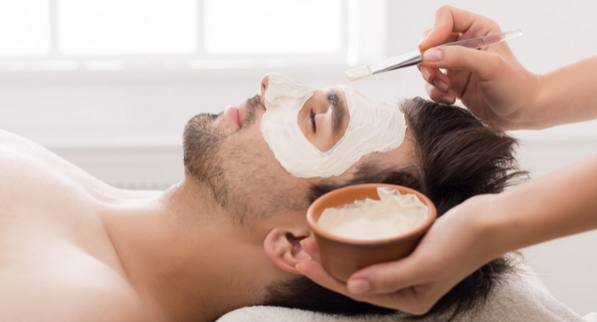 Summer is the season for getting out and living your best life, so you're going to want to document your fun and maybe get a nice tan while you're at it! For those wanting to look and feel their best, here are three men's summer grooming tips.
Skincare and facial treatments
In the heat, you're already bound to sweat; and if you suffer from oily skin, your face is just going to become a dripping, gleaming orb, which is never appealing. Consider getting facial treatments to maintain your healthy skin this summer. Whether it's cleansers to clean the pores or moisturisers to hydrate the skin, there are endless options for every skin type. Another type of skincare product to include in your routine is an SPF to protect your skin from long-term sun damage – don't let your summer be dampened by the fear of skin cancer!
Scrubs for exfoliation
Due to sweat and the buildup of body secretions, exfoliating regularly to scrub your skin free of dirt and pollutants is a good step to incorporate into your shower routine. It not only prevents clogged pores but also improves your hygiene in general while minimising body odour. This is because the more dirt there is accumulating on your body, the more microorganisms there are taking up residence and reproducing, causing your body to smell.
Waxing to reduce body odour in summer
Another bane of the summer will inevitably be body odour. Everyone wears as little as possible to beat the heat and sweat, but less well-known is how body hair also contributes to those layers. If you struggle with excess sweating in the summer due to body hair trapping more heat to your skin, waxing is one way to lessen this discomfort. It may seem daunting at first, but the lack of hair will help you cool down and sweat less, meaning less BO. Waxing is also faster and more long-lasting compared to alternatives like hair removal creams or shaving, which are more time-consuming and tedious, adding up to be more expensive in the long run as well.
Take care and treat yourself right this summer by paying attention to your body's needs and comfort. As always, we're here to help you with professional procedures and the best body treatments for men in Dubai (https://www.coolaromaspa.com/). Alternatively you can call us on 04 4203344 (Business Bay) or 04 3709706 (Oud Metha).
Make an appointment at our branch at Oud Metha, Dubai or Prism Tower, Business Bay, Dubai.
Prism Tower, Business Bay, Dubai: Open from 10:00AM to 11:00PM
Call to book: 04 4203344
Oud Metha, Dubai: Open from 10:00 am to 12:00AM Midnight
Call to book: 04 3709706