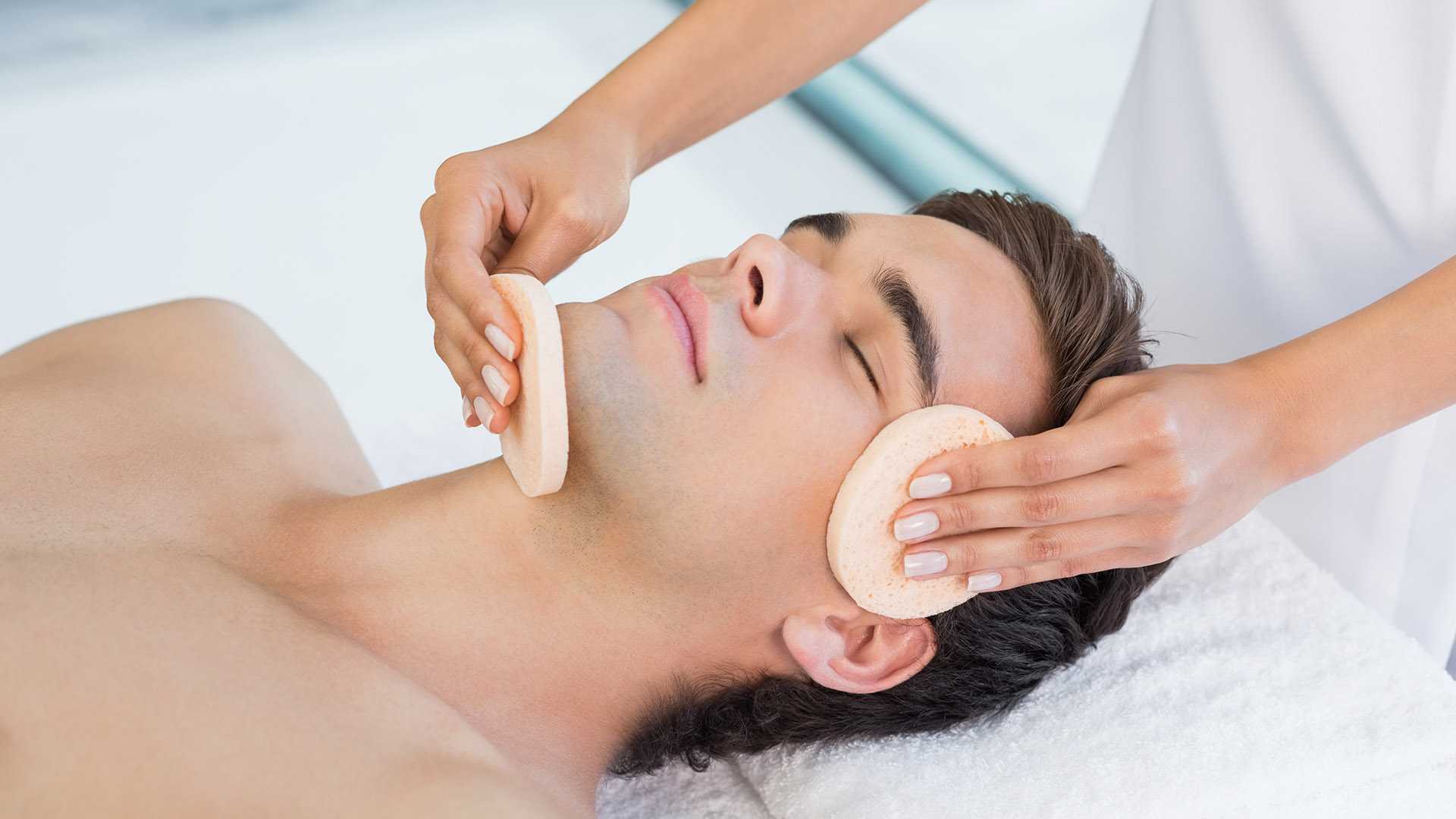 Getting a facial is one of life's great luxuries and such a luxury shouldn't be limited to the ladies. Men have the same need to keep their skin healthy and energised as women do. But what happens when you go for a facial?
Having a facial should never be a stressful experience for you – and if it is, you're obviously going to the wrong place. If it's your first time at the spa, you'll likely have a consultation with your skin therapist. During this consultation, the therapist will ask questions to pull together a clearer picture of your skin – they'll likely ask you about your skin type, what you already do at home to maintain your skin and whether you have any particular concerns as far as your skin is concerned.
What type of facial should I go for?
Your skin type is incredibly important in determining which men's facial is the best one for you.
For incredibly tight skin, Galvanic Rejuvenating Facial is perfect. It improves the elasticity of skin cells and has a purifying, smoothing effect. However, if you're short on time, we'd recommend an Express Facial. With the same results as a traditional facial, the Express Facial is perfect for busy, working men who are always on the go.
For dry and dehydrated skin, our Hydrating Facial Treatment moisturises deep layers of the skin, rehydrating dry, lacklustre skin and providing you with much-needed rejuvenation.
Aftercare advice
Looking after your skin post-treatment is equally as important. Remembering to cleanse, tone and moisturise your skin after you have had a treatment will keep it looking healthy and energised. Additionally, regular facial appointments will ensure reduced pore sizes and excessive grease, keeping your skin at a healthy level of hydration and looking bright and fresh.
Call and schedule an appointment with us at Cool Aroma Spa and give your skin a much-needed boost. Book any of our facial treatments here.
Make an appointment at our branch at Oud Metha, Dubai or Prism Tower, Business Bay, Dubai.
Prism Tower, Business Bay, Dubai: Open from 10:00AM to 11:00PM
Call to book: 04 4203344
Oud Metha, Dubai: Open from 10:00 am to 12:00AM Midnight
Call to book: 04 3709706