Massage For Men in Dubai Which One Should to Choose When You Come to Cool Aroma Gentlemen's Spa?
Posted on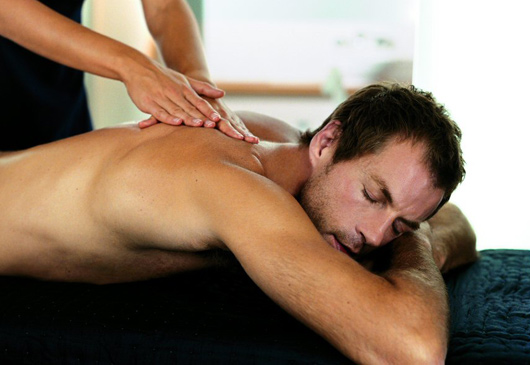 The art of massage has been practiced for thousands of years, and today, more men, including the most discriminating men in Dubai, recognize the health benefits of massage. Massage involves some form of rubbing, pressing, stretching, and/or manipulation of muscles and soft tissues.  Cool Aroma's therapists typically use their hands and fingers to do this, but may also use their forearms, elbows or feet.
Just like men all over the world, men in Dubai get massages at Cool Aroma to find relief from various types of health conditions, symptoms or injuries, and to promote their overall wellness. Apart from physical exercise, and good food, your body needs regular massage to maintain fitness and wellness. You can choose from over 80 massage therapies; but we'll discuss about 14 in this article.
Foot reflexology is based on the principle that the foot is comprised of reflex points that correspond to organs, glands and other parts of the body. Foot Reflexology Massage stimulates the over 7,000 nerves in the foot to improve the health and function of these organs, glands and body parts. Massaging these reflex points stimulates and relaxes all of your body.  It improves blood circulation in the brain, kidneys and intestines; aiding digestion and even preventing or curing headaches and sleep disorders.  It also boosts the immune system and can aid in recovery after surgery.
Many men in Dubai treasure this type of massage. Shiatsu Massage promotes relaxation and a feeling of well being to both the spirit and mind. It helps them forget their worries and descend deeply into a state of complete peace and harmony.  Shiatsu Massage is an ancient Japanese therapy used to rejuvenate your body and provide relief from muscle pains, fatigues and weakness.  The technique used in Shiatsu Massage is a constant and even pressure that's applied to the whole body using pressing fingers and palms. A therapist massages different parts of the body including the arms, neck, head, shoulders and back. The pressure stimulates blood circulation and therefore restores the energy flow and activates the self-healing powers of the body (the immune system).
3. Head, Neck & Shoulder Massage
Many men in Dubai can spend their day sitting at their office desk, in an armchair, or in a car in traffic.  So when they need to relax they go to spa to receive a Head, Neck & Shoulder Massage.  This soothing therapy targets places on the body where tension accumulates the – the head, neck and shoulders.  It's known to eliminate any blockages in energy channels that can result in an accumulation of negative energy and the worsening of tension. When blood flow increases, it helps to clear out toxins from the body reducing inflammation.  A Head, Neck & Shoulder Massage improves blood flow to the brain promoting concentration, memory and mental activity. It can also reduce irritability and insomnia and promote a healthy and sound sleep, which is vitally important for everyone.
The Indian Head Massage is an ancient Ayurvedic (traditional Indian medicine) massage that has been used by Indian healers for centuries. Indian Head Massage is a great massage for men in Dubai who suffer from sudden or continuous headaches, pressure in the temples and in the back of the head. It uses a special technique based on pressing down on specific acupressure points to relieve psychological stress and tension. Indian Head Massage begins at the neck, and slowly proceeds to the head.  It's finished off with a gentle and relaxing facial massage. Regular Head Massages can relieve insomnia and migraines; improve sight and even hearing sensitivity. It also improves blood circulation and stimulates hair growth, so regular procedures almost guarantee thick and healthy hair. An Indian Head Massage can regulate blood pressure, relieve stress and relax the body and mind.  It increases blood flow and circulation and can improve mental activity and memory, clearing your mind and making space for new thoughts and ideas.
Many men in Dubai experience back pain that keeps them from participating fully in life. A Full Back Massage is a good way to relieve minor back pain.  It incorporates both light and deep strokes, alternating mild pressure and firm kneading. It targets sore muscles in the shoulders, neck, and the upper and lower back. The treatment improves posture, while also treating spine and disk problems. Sitting or standing for long periods of time can create tension in your spine, back muscles and neck. Tension results in inflexibility, which can cause other back issues. A Full Back Massage will keep your muscles in good condition and ensure the overall health of your body by increasing blood circulation in muscles and deep tissues.  It also eliminates toxins from your muscles, reduces inflammation that can make you sore and stiff.
6. Thai Massage
Thai Massage relieves pain in the joints and muscles using a vigorous yet comfortable set of yoga-like stretches. Cool Aroma's massage therapist stimulates different pressure points (much like acupressure) to improve circulation and internal energy. These deep and continuous strokes ease muscle pain and tension, restoring elasticity and flexibility to the muscles and tendons.  Thai Massage is also known for its efficiency in burning fat and shaping up your body. A Thai Massage is can considerably help to prevent stretch marks and any loose skin after weight loss. In addition to this it will leave you with a calm, relaxed feeling.
Lomi Lomi is an innovative exotic Hawaiian massage technique that's a mixture of art and science. Our massage therapist uses mild, continuous strokes on your back, shoulders, stomach, head and arms to de-stress your body and mind, promote relaxation and inner balance.  Lomi Lomi Massage is a great stress reliever; so many men in Dubai love this type of massage.  It relieves any anxiety and improves the emotional and mental condition. Stress can cause many different ailments, and a Lomi Lomi Massage can help relieve and prevent stress. Lomi Lomi Massage can also relieve insomnia, headaches, regulate blood pressure and heart rate. Since it's also performed on the stomach, it can improve digestion and condition stomach muscles.  Another option is to have a Lomi Lomi 4 Hands Massage where two therapists perform these actions.  It's truly exotic, and relaxing while being stimulating at the same time.
A Hot Stone Massage will help to revive your body and spirit. It uses a mixture of exotic and traditional massage methods. Before applying warmed stones, our massage therapist performs a traditional massage to prepare you for the comfort of the stones.  Special attention is paid to the spine. The smooth hot stones warm up your body's deep tissues, relaxing and detoxifying the body.  They are placed on energy points to increase blood circulation through the body. As the stones cool down, tension is relieved, promoting a state of complete balance and harmony. Most men who have tried a Hot Stone Massage would never go for a regular massage therapy again. Hot Stone Massage is a perfect massage for treating stiff and aching muscles.
Hilot Massage is a traditional Filipino massage treatment targeting the deep tissues to promote healing of damaged muscles. Healing Hilot is also used for skeletal manipulation to treat spinal disc problems. It incorporates deep pressure, firm kneading and gentle strokes, and the use of wonderful herbal oils with herbal extracts to improve the general health of your body. As your body absorbs herbal oils, the skin softens and inflammation and muscle pain are diminished.   The Cool Aroma massage therapist will apply the warm oils, concentrating on painful areas. It's an extremely effective therapy to treat sore and stiff muscles, relieve pain and remove body toxins.
A Deep Tissue Massage combines stretching, skin rolling, palm, thumb pressure and long-stroke techniques; concentrating on the deep layers of muscles in the body. It can reduce chronic pain, relieve stress, improve blood flow, and relax your mind. A Deep Tissue Massage increases the blood flow and circulation and reduces inflammation that causes muscle pain and tension.  It has the benefit of loosening tight tissue clusters that cause tension, and can break up and eradicate scar tissues in the body by promoting the lymphatic circulation and drainage.  Deep Tissue Massage increases flexibility and motion in tight areas of the body and helps to heal injured muscles. Men who participate in sports often rely on deep tissue massage to help promote the healing of sports injuries.
11. Balinese Massage
A Balinese Massage treats muscle pain and eliminates stress.  It uses a combination of acupressure, reflexology and aromatherapy, along with a deep tissue and muscular massage that heals damaged tissues, and relieves joint pain and strained muscles.  The deep pressure relaxes and treats muscle pain and detoxifies the whole body, while the continuous soft strokes improve the blood circulation in tissue and muscle fibers close to the skin surface. Finally, the stretching enhances flexibility and shapes up your body to prevent future muscle and joint injuries.
Ayurvedic Massage is a combination of native Hindu and Indian Buddhist traditions. It's a rather rough body massage where the therapist uses his or her hands, forearms and elbows. It involves traditional massage strokes, along with tapping, kneading and squeezing. However, the technique and its intensity depend on your personal condition. An Ayurvedic Massage treats pain and heals the body from the inside. The therapist presses specific points that correspond to different inner organs (much like acupressure).  It incorporates the use of different essential oils selected to suit your individual constitution or "dosha."  You can also select to enjoy an Ayurvedic Traditional Oil 4-Hands Massage as well.
13.  Ashiatsu Massage
Ashiatsu is the latest trend for massages for men in Dubai. It's an ancient art that originated in Asia and is based on a combination of Ayurvedic traditional foot massage and the best elements of barefoot Shiatsu (the therapist uses his or her feet to apply pressure) and classic Thai massage. It incorporates these techniques with stretching and stimulation of acupressure points.  The deep pressure of Ashiatsu Massage eliminates toxins from muscles and increases the circulation of blood, rich in oxygen into the body's deep tissues. It promotes fast healing of damaged or sore muscles and pain relief.
Aromatherapy is a popular treatment to relax and balance your inner self, and clear your mind. It uses a combination of essential oils and relaxing massage to eliminate anxiety and help you reach a state of peace and balance. Aroma oils relieve inflammation and can energize as well as relax you, improving your sense of wellbeing. It's known to cure insomnia, headaches, anxiety, nervousness and depression. Different aroma oils and combinations can help to stabilize blood pressure.  Aromatherapy oils have a positive effect on your respiratory system and improve your general condition.
With so many types of massages for men in Dubai to choose from, the best thing might be to try a different one every month of the year! For more information about any of these Massages for Men contact the CoolAroma Gentlemen's Spa in Dubai.
Make an appointment at our branch at Oud Metha, Dubai or Prism Tower, Business Bay, Dubai.
Prism Tower, Business Bay, Dubai: Open from 10:00AM to 11:00PM
Call to book: 04 4203344
Oud Metha, Dubai: Open from 10:00 am to 12:00AM Midnight
Call to book: 04 3709706