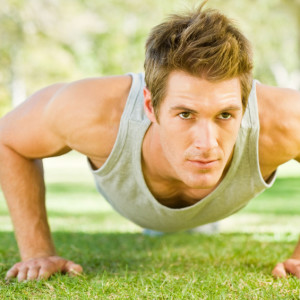 The muscles of your body gain great benefit from massage. And with regular, professional massages, you can drastically improve your muscle tone.
Did Your Know?
Your body's muscular system is comprised of over 650 muscles.
Muscles account for approximately 40% of your body's weight.
There are three types of muscles in your body: skeletal, cardiac and smooth.
Your muscles operate in pairs. One is responsible for extending, while the other is responsible for bending.
Muscles provide joint stability for important joint such as your knees and shoulders.
Your muscles work together to contract, which control your posture (sitting and standing), joint stability, and heat production.
Muscles provide 85% of your body's heat.
Regular Massage Improves Your Muscle Tone By:
Mechanically stimulating inherent reflexes found within muscle fibers. This is particularly important to those who do not exercise daily, or who have a sedentary lifestyle due to periods of convalescence.
Lengthening the muscles. When at rest, muscles must maintain a constant state of partial contraction to ready you for action. When your muscles contract, they get shorter and fatter. Massage improves muscle tone by lengthening your muscles to prevent muscle fatigue and muscular atrophy.  This also prevents injuries caused by muscles that have become shortened.
Reducing the formation of adhesions. Microscopic tears can occur in the muscle fibers. If not treated with regular massage therapy, your muscles will be replaced by rigid scar tissue.
Massage also improves your muscle tone by:
Stimulating the circulatory system and nervous system
Enhancing cellular activity
Facilitating waste removal in the lymph system
Reducing connective tissue thickening
Providing flexibility
Decreasing fibrous adhesions
Enhancing range of motion
Enhancing posture and balance
Facilitating movement
Increasing flexibility
Your massage therapist at Cool Aroma Gentlemen's Spa can tell you more, and suggest just the right massage for you.
Make an appointment at our branch at Oud Metha, Dubai or Prism Tower, Business Bay, Dubai.
Prism Tower, Business Bay, Dubai: Open from 10:00AM to 11:00PM
Call to book: 04 4203344
Oud Metha, Dubai: Open from 10:00 am to 12:00AM Midnight
Call to book: 04 3709706