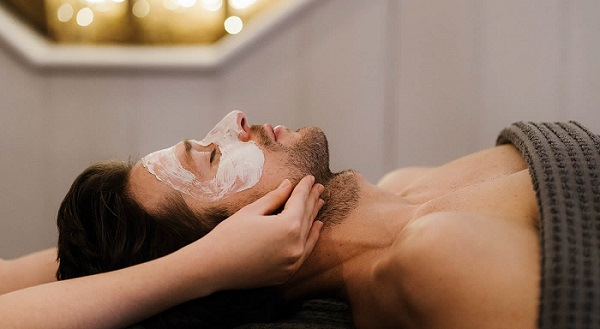 Facials aren't just a great way to unwind after a long day, they are also a great way to combat some of the most common skin ailments that affect men. There are many facial treatments for men that can improve the look and feel of your skin.
What is involved in a facial for men?
Male skincare has greatly improved its offerings in recent years, especially when it comes to alleviating common male problems such as razor burn. During a facial, a professional can cleanse, exfoliate, massage, extract, and mask your face after finding out what your main skin issues are. If your at-home skincare routine is washing your car then coming to a facialist for a male facial is like getting your car washed, polished and valeted.
What can a male facial help with?
A male facial can target certain problem areas or just be a way to maintain your skin's overall condition. If blackheads are your issue then these can be extracted in a much more efficient way to at-home pore strips and other remedies.
The exfoliation you get from a professional will also be a lot deeper and safer than the scrubs you may be using at home.
A men facial from the professionals at Cool Aroma Spa will not only improve the condition of your skin but can also be an educational experience. Our skin specialists may notice something about your skin that you haven't, which can help with future grooming.
Should you shave before a facial?
Shaving is a natural exfoliant, so shaving right before your appointment may cause discomfort when certain products are added. You can either skip shaving before your facial altogether if your skin can be reached, or if you have a thicker stubble, consider shaving a day or two before so your skin has a chance to heal.
Cool Aroma Spa's facial treatments for men will have your skin looking its best while leaving you feeling relaxed. All you have to do is book your appointment and choose your facial.
Make an appointment at our branch at Oud Metha, Dubai or Prism Tower, Business Bay, Dubai.
Prism Tower, Business Bay, Dubai: Open from 10:00AM to 11:00PM
Call to book: 04 4203344
Oud Metha, Dubai: Open from 10:00 am to 12:00AM Midnight
Call to book: 04 3709706