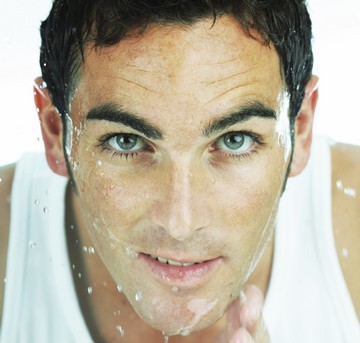 Winter is the one season where we need to devote extra time to take better care of our skin. The weather can be so harsh and strong and the skin has to adapt to withstand adverse climatic conditions like fog, cold winds, mist etc. We need to do everything possible to winter-proof our skin to avoid damage not just for this season but in the future as well. If you are witnessing dry skin, white patches, irritations, itching on your face, then wintry weather can be one of the many reasons behind this. With cold weather, our skin tends to lose its moisture and water content and also stops producing as much moisture, which causes the skin to crack exposing it to a lot of skin problems.
It is necessary that we safeguard our face (being one of the most important parts of the body) with treatments that will keep it hydrated. That's right! Supply the skin with a lot of water. Drinking water, applying moisturisers, eating lot of fruit and exercising will help but certain treatments catering to the face is also very essential. Dry skin will lead to early ageing, with loss of collagen (the structural protein found in the body – more than 80% of the skin is made of collagen, which provides the strength required for our tissues and organs) resulting in our skin losing its firmness, elasticity, and tone.
Now you know why it's so important to hydrate the skin and keep it moisturized always! It is not just the top layer of skin we are moisturizing but also the deep skin layers as well, leaving them fresh, supple, radiant, and glowing even in the harshest winter. Regular hydrating facial treatments are available at Cool Aroma Gentlemen's Spa where we will provide your skin with the much needed proteins and essential nutrients for better skin protection. The skin will lose its elasticity and form wrinkles with loss of moisture content in the skin, such dehydration can cause irritation, inflammation, and itching problems on the skin.
A hydrating facial at Cool Aroma Gentlemen's Spa will hydrate your skin providing it with essential nutrients needed for collagen production. With this treatment, the skin will be able to store and retain moisture, enhancing the skin's appearance. The sun, the constant stress, strain, and tension at work are all contributing factors that can lead to skin damage revealed in the form of facial lines, pigmentation, and wrinkles. Hence an appropriate hydration therapy on a regular basis is quite essential to maintain a youthful and supple complexion.
After the hydrating facial, you will feel that your skin has become more soft, smooth, and radiant. If you wish to take care of your skin this winter and prevent early ageing, wrinkles, dry skin etc. go for a hydrating facial treatment at Cool Aroma Gentlemen's Spa for just AED 230 only. Call now on 043709706 to book your treatment then you can relax peacefully for 60-90 minutes and emerge radiant.
Make an appointment at our branch at Oud Metha, Dubai or Prism Tower, Business Bay, Dubai.
Prism Tower, Business Bay, Dubai: Open from 10:00AM to 11:00PM
Call to book: 04 4203344
Oud Metha, Dubai: Open from 10:00 am to 12:00AM Midnight
Call to book: 04 3709706