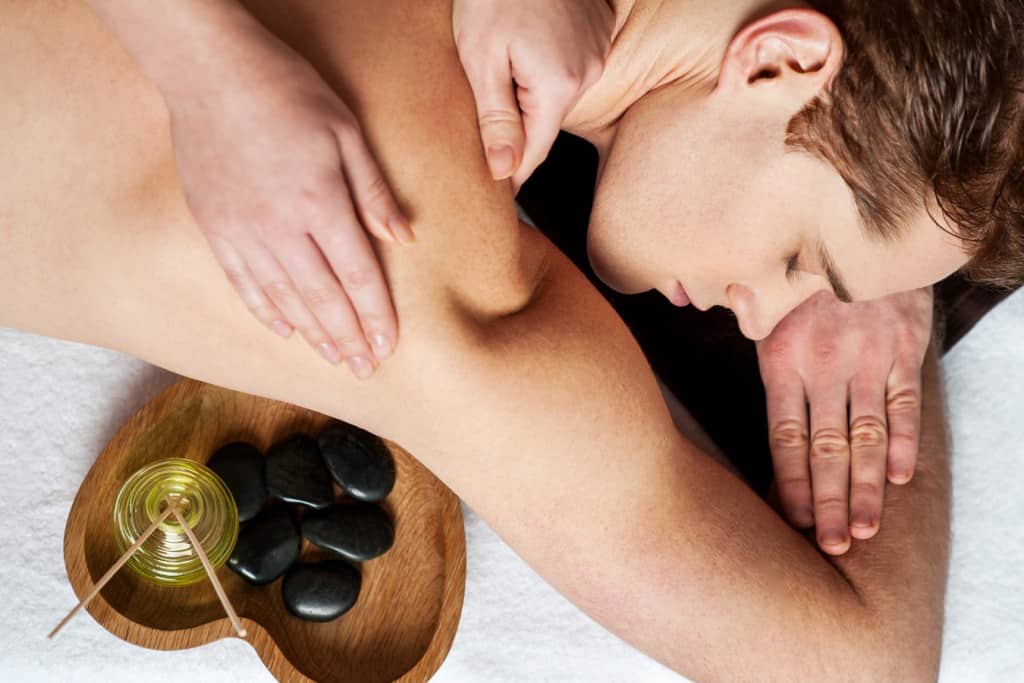 Aromatherapy is a widely known form of massage, yet it is often misunderstood. The immediate consensus on aromatherapy is that it's a relaxing massage for a lazy, luxurious day. However, what most people don't realize is that aromatherapy is more than just a "feel-good" treatment – it has tons of benefits, in addition to being extremely relaxing.
Starting with the basics, an aromatherapy massage incorporates regular massage therapy while also using essential oils that are often added to the massage lotion. Essential oils are actually highly concentrated plant oils that have numerous benefits, and are what make the aromatherapy treatment so special.
How It Works
Our nostrils are connected to a part of the human brain known as the limbic system, which affects emotions, hormones, and the nervous system. Every time we inhale a message is actually sent to this limbic system through our sense of smell. Thus, when essential oils are inhaled, they send messages to the brain through this system in order to put into effect their healing properties. In addition to this, essential oils are also absorbed by the skin.
About Essential Oils
Every essential oil has its own healing property – some are calming while others are more energising, which is why the oils are picked to suit your needs. Some of the most common essential oils used include chamomile and lavender, which are both very calming. Rose, sage and neroli are more uplifting oils, while rosemary is commonly used for something more energising and cleansing.
How Aromatherapy Massage Helps
Apart from the obvious benefit of extreme relaxation, aromatherapy massage is beneficial for the following:
Stress or emotionally induced conditions such as insomnia
Headaches
Back Pains
Immune system
Digestive System
As with any massage, aromatherapy massage should be avoided by people who have recently had surgery or have open wounds or skin rashes.
For more information on our Aromatherapy Massage, call us on +971 4 3709706.
Why not try our Offer of the Month? Get a 60 minute Aromatherapy massage, plus a Honey Body Scrub for AED 290 only! Call today to book with one of our experienced therapists.
Make an appointment at our branch at Oud Metha, Dubai or Prism Tower, Business Bay, Dubai.
Prism Tower, Business Bay, Dubai: Open from 10:00AM to 11:00PM
Call to book: 04 4203344
Oud Metha, Dubai: Open from 10:00 am to 12:00AM Midnight
Call to book: 04 3709706