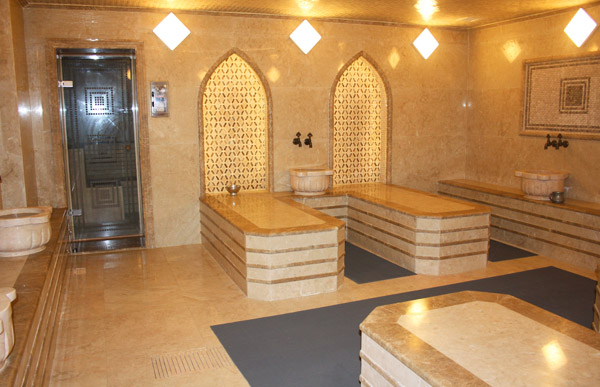 There are certain rituals amongst nations which are carried out on special occasions and events. On top of that, when it comes to marriages, every nation seems to come forth with its own way of revelry. The procedures and practices tend to vary in various parts of the world, but all them generally point towards festivity. Similarly, the Moroccan Bath is an excerpt from the rituals of marriage, in and around Turkey. Practiced for centuries, the bath is essential for a bride before she steps into a new life. The overhauling allows her to present herself in the best possible state.
The rejuvenating and revitalizing properties of the bath were noted by beauty experts and hence, Moroccan Bath found its way into spa and saloons, throughout the world. Open to anyone looking for a quick and easy beauty revamp, the Bath served as an excellent exfoliation, detoxification and cleansing.
Even though the procedure seems too feminine to be executed upon men, Cool Aroma features the perfect Moroccan Bath solutions for that lion in you!
For men looking for similar results in their body, the Moroccan Bath can be tailored to be equally beneficial for both the genders. Using just the right set of ingredients with an added bit of force and pressure, the bath can do wonders for any male who's wishing to peel a dead, withering wrap of skin.
The treatment might still seem to be a bit too gentle for that man in you, but under the right ambience, you'll actually feel your inner lion being groomed.
The treatment revolves around an orthodox exfoliation of the skin, followed by a deep cleansing with the Black Moroccan Soap. Scrubbing and moisturizing is also an important part of the technique. Throughout its course, various oils, scents and products are put to use.
The Moroccan Bath can help men achieve:
A clear, tighter, toned skin
A thorough detoxification
Exfoliation and dead skin removal
Hydration and nourishment
In a nutshell, the Moroccan Bath has the capacity to do wonders for your tough body. For more details, visit CoolAromaSpa.com
Make an appointment at our branch at Oud Metha, Dubai or Prism Tower, Business Bay, Dubai.
Prism Tower, Business Bay, Dubai: Open from 10:00AM to 11:00PM
Call to book: 04 4203344
Oud Metha, Dubai: Open from 10:00 am to 12:00AM Midnight
Call to book: 04 3709706