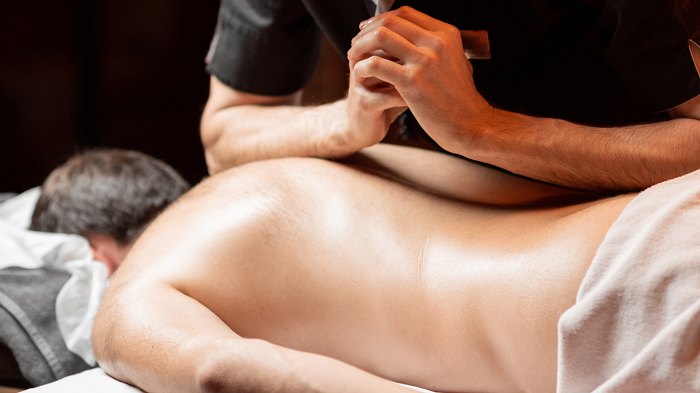 In the ever-changing world of sports, the body is pushed to its limits regularly. As more and more people are training for global level competitions like the Ironman Triathlon, a series of long-distance races organized by the WTC, it has become more important to address issues like lower back pain and soreness caused by physical exertion. Massage therapy helps combat these problems and is a great addition to your fitness routine.
Understanding Muscle Pain
Muscle pain caused due to overuse and exertion is a fairly common health concern in the fitness community. Massage therapy is a proven muscle pain reliever, offering numerous benefits that can significantly help enhance your athletic performance and overall well-being.
Full body massage
Full body massages are essential for people engaged in multiple sports. These massages target every muscle group, helping to alleviate muscle pain and improve flexibility. A weekly full body massage can reduce the risk of injuries by enhancing muscle recovery, promoting circulation, and reducing muscle tension.
Deep tissue massage
Extensive strength training can leave muscles feeling tight and overworked. Deep tissue massages are ideal for strength trainers as they penetrate deep into the muscles, releasing knots and tension. They can also significantly improve range of motion, prevent muscle imbalances, and expedite muscle recovery, enabling you to push your limits safely.
Swimmers' Relief with Massage
Swimmers are no strangers to the physical demands of their sport. The repetitive strokes can lead to shoulder, neck, and lower back pain. Regular massages can target these problem areas, helping swimmers maintain flexibility and prevent injuries. Enhanced shoulder mobility and lower back pain relief are among other benefits of a massage
Iron Man Warriors and Massage
Iron Man competitors are the epitome of endurance athletes. Their training regimen involves a combination of swimming, cycling, and running, pushing their bodies to extreme limits. To keep their bodies in peak condition, those training for the triathlon can benefit greatly from regular massages. These massages aid in muscle recovery, reduce the risk of overuse injuries, and improve overall performance.
Whether you are a hiker, swimmer, or  gym enthusiast, a weekly massage is recommended for active individuals for the following benefits-
Muscle Recovery: Weekly massages promote faster muscle recovery by increasing blood circulation and flushing out toxins.
Injury Prevention: Regular massages can identify and address muscle imbalances and tightness before they lead to injuries.
Pain Relief: Massages target specific areas of pain, such as lower back pain, providing immediate relief and improving overall comfort.
Improved Performance: Relaxed and supple muscles perform better, leading to improved athletic performance.
Your body is your most valuable asset and needs to be in top form if you want to excel at any sport or fitness routine. To keep it performing at its best, invest in a regular massage regimen which is the key to reducing muscle pain, preventing injuries, and reaching your peak potential. So, don't wait; schedule your next massage and give your body the care it deserves. Your future self will thank you for it.
Make an appointment at our branches at Oud Metha or Business Bay. 
Business Bay: Open 10AM to 11PM 04 4203344 | Oud Metha: Open 10 am to 12AM Midnight 04 3709706
Make an appointment at our branch at Oud Metha, Dubai or Prism Tower, Business Bay, Dubai.
Prism Tower, Business Bay, Dubai: Open from 10:00AM to 11:00PM
Call to book: 04 4203344
Oud Metha, Dubai: Open from 10:00 am to 12:00AM Midnight
Call to book: 04 3709706