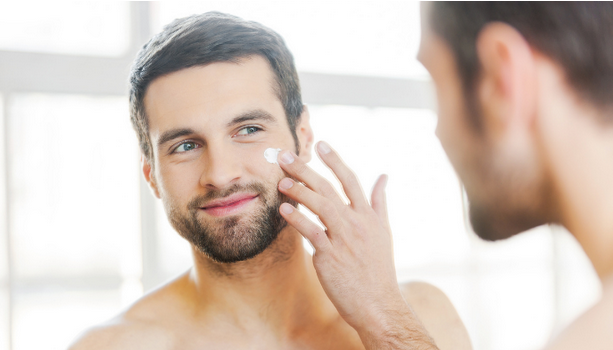 The stereotype that only women care about their cleanliness is slowly but surely becoming dated. Nowadays, especially with social media raising standards, ladies are beginning to pay more attention to their male counterparts' hygiene especially with these three factors.
Bad skin
The first point of visual contact is usually the face and good first impressions are naturally very important. The quality of your skin will result in all sorts of conclusions and people tend to relate good skin to a fastidiousness towards personal hygiene and masculine beauty. A range of products from cleansers to toners to moisturisers and serums have been formulated to solve all your skincare woes, while razor burns can be healed with creams and prevented with good quality razors. If skin conditions persist or worsen, consider getting a facial treatment at a spa as these are usually more thorough and have long-lasting effects.
Rough hands
You're holding hands with a beautiful lady, dressed to the nines, but your ragged nails and rough skin aren't very comfortable for her. We use our hands so much in our everyday lives that attention is naturally drawn to them. Manicures (and pedicures) may seem to only be for women who want impressive 6-inch acrylics, but in reality, they're suitable for all genders. A layer of clear polish can do wonders for nail durability while giving them a lovely shine.
Ear wax
Before going on a date, you make sure that you are groomed head to toe, but what about the ears? We usually don't pay much attention to it. Since we rarely look into our own ears, it can be hard to notice things like ear wax build-up, so regular appointments for ear wax removal or ear coning procedures can help ensure there aren't any unpleasant revelations interrupting a good date!
Besides a lady's approval, taking care of one's hygiene is just general good practice and you will feel much better about yourself if you have pride in your looks and cleanliness. If you're in Dubai and are looking for earwax removal, black head removal or ear coning for men, visit Cool Aroma Spa for all your treatment needs (https://www.coolaromaspa.com/). Alternatively you can call us on 04 420 3344 (Business Bay) or 04 370 9706 (Oud Metha).
Make an appointment at our branch at Oud Metha, Dubai or Prism Tower, Business Bay, Dubai.
Prism Tower, Business Bay, Dubai: Open from 10:00AM to 11:00PM
Call to book: 04 4203344
Oud Metha, Dubai: Open from 10:00 am to 12:00AM Midnight
Call to book: 04 3709706