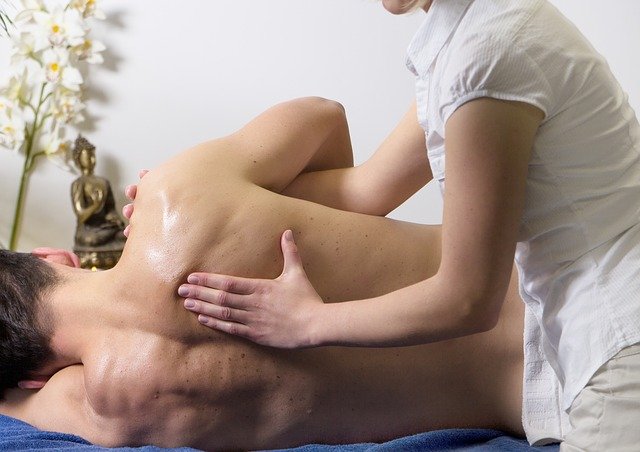 You may think that the sole purpose of getting a massage is relaxation, while this is true to an extent, there are serious benefits to getting massages for after workouts too. Here are our top three reasons for men to get massage therapy after workouts.
1. Better recovery
Your muscles need the right balance of work and rest if they are going to build effectively. With constant exercise, they become stiff and sore with tension and this is no good for improving your fitness. Having a massage on your rest days or post-workout can help ease those sore muscles by loosening them up and activating the recovery process, reducing the chance of muscle tension and scarring. This means you're more likely to see the results you're looking for when you hit the gym because your muscles will be in prime condition.
2. Improves flexibility
You will no doubt already know the importance of regular stretching to keep your body agile and reduce stiffness, but did you know that massages can also help with flexibility? Massages can realign layers of muscle which will relieve any pain you may be experiencing and release tension. This means your whole body will relax and make moving around so much easier, which is vital not just for a man's fitness goals but for their everyday life.
3. Reduces inflammation
A man's body becomes naturally inflamed after a workout and this can result in poor blood flow to the areas that are affected. Having massage therapy encourages blood circulation, meaning your muscles will feel better faster and be in the best condition for their next workout. This also benefits your energy levels and immune system, as well as reduces the chance of blood clots.
There are many benefits of massage therapy for men which will see you perform and feel better. To book one of the best massages for men after a workout, get in touch with Cool Aroma Spa on 04 4203344 (Business Bay branch) or 04 3709706 (Oud Metha branch) today!
Make an appointment at our branch at Oud Metha, Dubai or Prism Tower, Business Bay, Dubai.
Prism Tower, Business Bay, Dubai: Open from 10:00AM to 11:00PM
Call to book: 04 4203344
Oud Metha, Dubai: Open from 10:00 am to 12:00AM Midnight
Call to book: 04 3709706