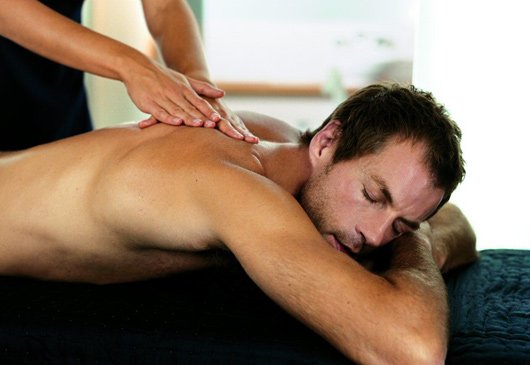 Gentlemen, if you want a real stress-relieving massage then ask for a male massage therapist.
Stress, tense muscles and the need to relax are all good reasons to have a massage. And for the discriminating man in Dubai, a deep-tissue massage by a male massage therapist is just what is needed.
Although the majority of massage therapists are women, male massage therapists are in high demand.  Why is this?
The most common reason is that a male massage therapist is stronger than a woman and can deliver a deeper, more vigorous massage.
Unlike women, most men want a massage that incorporates healthful, intense bodywork rather than gentle strokes.  By the end of their busy workweek they want the strongest possible male therapist who can penetrate their fingers deeply into their muscles to break up the tension.
Some of the most successful and well-known massage therapists in Dubai are men. Male massage therapists often specialize in Bodywork and Medical Massage.  Decades of research demonstrate the clear physical benefits of massage for stress relief and healthful rejuvenation.
Because they typically have more strength than females, male massage therapists give the best deep tissue massages. A deep tissue massage targets the structures of the muscles and connective tissue. The pressure that is applied is intense and is used to break up the knots and tightness in the muscles.
Male massage therapists have much stronger hand muscles than female therapists.  And because a man's body is more muscular in structure it is often difficult for a female therapist to give a good deep tissue massages to a man.
Additionally, for men massage by a male massage therapist is more discreet and less embarrassing then having one by a female.
And here is another, important thing to consider — Simply ask your wife or girlfriend if she prefers that a male or female therapist give you a massage.  The answer will be evidently clear—a male massage therapist!
Cool Aroma Gentlemen's Spa is one of a few spas in Dubai that employs male massage therapists.  Schedule your relaxing, vigorous and healthful massage with us by calling 971 4 370 9706.
Make an appointment at our branch at Oud Metha, Dubai or Prism Tower, Business Bay, Dubai.
Prism Tower, Business Bay, Dubai: Open from 10:00AM to 11:00PM
Call to book: 04 4203344
Oud Metha, Dubai: Open from 10:00 am to 12:00AM Midnight
Call to book: 04 3709706