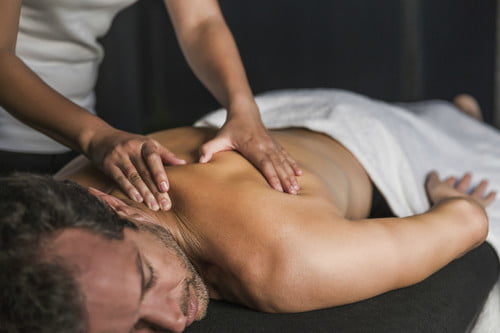 Shiatsu massage is a type of Japanese bodywork. The term Shiatsu means "finger pressure" since the massage mainly involves the use of applying pressure on specific body parts using the fingers. However, it can also be done using the feet, elbow, or the palms.
Shiatsu massage targets specific body points through different techniques such as tapping and stretching. By manipulating the body meridians, the therapy enhances energy flow in the body, commonly referred to as Qi.
The treatment can be performed on a mat or low massage table. It does not require massage oil like most types of massage and it does not require the client to remove their clothes. The treatment is being widely embraced due to its numerous benefits, but what are they?
8 benefits of Shiatsu massage
1. The treatment helps in improving coordination and motion. Through its acupressure and stretching techniques, it relaxes the muscles to enhance movement.
2. Shiatsu massage can lift a person's mood and wellbeing. By freeing energy flow within the body, the massage promotes relaxation and can lead to better sleep quality. This makes it a natural way of coping with stress and anxiety.
3. Shiatsu reduces pain intensity for those who have fibromyalgia – a disorder that is accompanied by amplified, painful sensations and musculoskeletal pain. Massage offers relief, enhances blood circulation, and eliminates tissue stiffness. The results are decreased pain and improvement in the pressure pain threshold.
4. Increases blood flow and releases toxins. Increased blood flow elevates the mood and helps in managing chronic pain.
5. Shiatsu massage stimulates various systems in the body including the hormonal and lymphatic systems. It also helps in regulating nervous system activity.
6. Shiatsu massage stimulates the organs and digestive system.
7. It is also helpful in bronchitis, headaches, muscle pain, neck pain and sprains.
8. It does not conflict with mainstream medications and can, therefore, be used as a complementary therapy.
Nowadays, a lot of people are embracing natural methods of pain management. Ancient methods, such as meditation and massage, are the preferred options. Shiatsu is an excellent natural remedy for easing aches and pains, as well as offsetting the negative impacts of stress, thus improving a person's quality of life.
To book a Shiastu massage, get in touch with us!
Make an appointment at our branch at Oud Metha, Dubai or Prism Tower, Business Bay, Dubai.
Prism Tower, Business Bay, Dubai: Open from 10:00AM to 11:00PM
Call to book: 04 4203344
Oud Metha, Dubai: Open from 10:00 am to 12:00AM Midnight
Call to book: 04 3709706