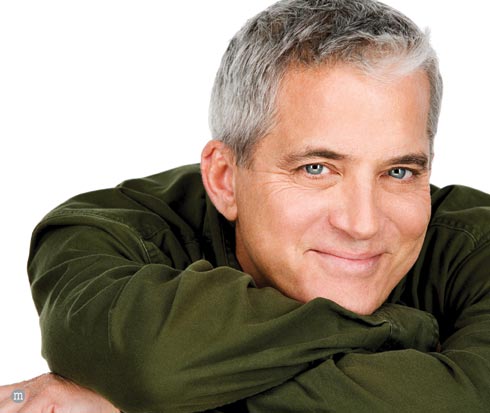 Imagine seeing your face in the mirror with; crow's feet, wrinkles, facial lines, dry, cracked, sagging skin and blemishes, lacking that shiny lustre and glow…Relax…it is just a realisation of how you could look 10-20 years from now. Well that, dear men folk, is the reality, the scary part of it! Everyone starts to age with time including, MEN! Your youthful, supple, soft and fresh skin will all too soon be replaced with a skin that has less or no elasticity, tone, or texture. It is always difficult to digest the idea of becoming a year older and not to forget the hair! Keeping your hair on your head is going to be a very difficult task compared with seeing it on your comb, your shirt, your towel, your pillows and plenty more places.
Let's focus on your face here because maintaining good looks is the most important part of being a man (so that you can deceive the opposite sex when it comes to your age, and still make them attracted to you). If you are in the middle of that journey of getting old, we need to find a solution to keep the skin intact on your face rather than letting it droop all over your face (making you look more like "droopy dog" in cartoon network). Let me introduce you to a technique called face lifting also known as skin tightening or skin rejuvenation; one of the most effective anti-ageing treatments. This facial treatment consists of galvanic currents aiming to revitalise your skin and provide it with adequate nutrients and radiance. And the result; a much younger looking lad in as little as one treatment.
The Galvanic Rejuvenation facials that we provide at Cool Aroma Gentleman's Spa, target the removal of all dead cells and impurities even from the deepest pores, helping your skin to breath, resulting in a silky smooth skin. Once your skin is free of impurities, the galvanic current passes through the layers of skin and works on wrinkle reduction, and against sagging skin, relaxing the forehead and eye areas and more after which, your skin will look naturally fresh, bright and young. Galvanic facials are also helpful in removing blemishes, pigmentation, acne scars etc. but mostly, they are used to remove visible signs of ageing.
If you feel that your face lacks that old radiance and lustre and you start noticing fine lines and wrinkles appearing on your face, stop trying to cover it with your sunglasses or your cap; start realising that, your forever younger vibrant days are coming to an end. If you yearn to be part of the younger crew and do not wish to stay isolated among your friends and colleagues, visit Cool Aroma Gentlemen's Spa and go for the Galvanic Rejuvenation facial treatment.
Stand confidently at a podium delivering a speech with all eyes on you, or defeat the strategies of your opponent in a meeting. Face the worst with a polished look, all you need is a good attitude with firm and sharp looks, and then you can conquer anything. Who agrees to this?
Make an appointment at our branch at Oud Metha, Dubai or Prism Tower, Business Bay, Dubai.
Prism Tower, Business Bay, Dubai: Open from 10:00AM to 11:00PM
Call to book: 04 4203344
Oud Metha, Dubai: Open from 10:00 am to 12:00AM Midnight
Call to book: 04 3709706