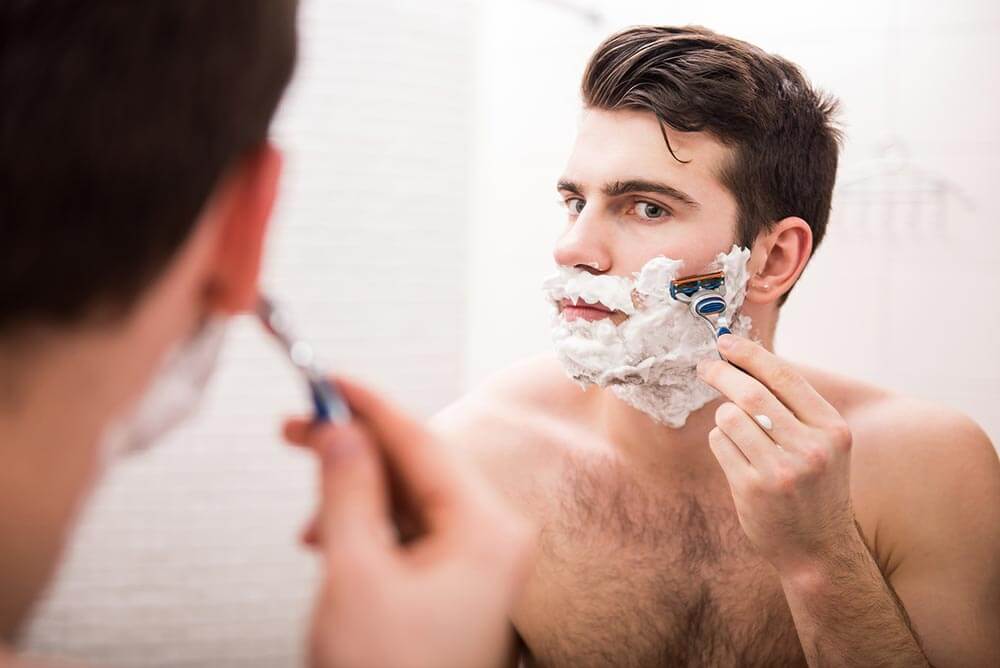 The average man will shave over 20,000 times in his life which, if they are not careful, can create a lot of problematic and painful skin conditions such as razor burn and clogged pores.
While shaving technique plays a key role, aftercare is equally important while preventing skin concerns caused by shaving.
So what is razor burn?
Razor burn occurs when the razor blades are too dull, the shave is conducted too aggressively or the shave is done "dry" as opposed to a wet shave. It usually occurs within minutes of the shave and can be highly irritating and sore. Being prone to razor burn can be painful, especially if you shave on a regular basis, which can cause further irritation.
Clogged pores, on the other hand, occur when dead skin cells get stuck in an open pore as opposed to being washed away. The result of clogged pores are usually whiteheads, blackheads or regular bouts of acne.
What can I do to prevent razor burn and clogged pores?
Although both conditions are common side effects of shaving, neither is a necessary evil. There are many steps you can take to reduce both razor burn and clogged pores which include having regular facials, a good cleansing routine, regular exfoliation, steaming, facial masks, toning and deep hydrating treatments. By having regular facials, you will improve your overall skin quality and enjoy the many benefits that go with them – including clearer, brighter skin with less chance of razor burn or a breakout.
Our gentlemen's facial range
Cool Aroma facials for men are specifically formulated to provide relief from razor burn, clogged pores, sensitive skin, excessive sweating, acne, sun damage, redness and dullness. Besides, they are luxuriously relaxing and offer a much-needed break from the stress of daily life. Regular facials will exfoliate away any dry skin as well as lift hair off of your skin to allow a closer shave and reduce razor burn. A deep cleansing facial will remove any dirt and dead skin from clogged pores to both clean your skin and help prevent a future breakout.
For more information about how Cool Aroma Spas for Men (Dubai) can help you, drop us a line at info@coolaromaspa.com or give us a call on 04 420 3344.
Make an appointment at our branch at Oud Metha, Dubai or Prism Tower, Business Bay, Dubai.
Prism Tower, Business Bay, Dubai: Open from 10:00AM to 11:00PM
Call to book: 04 4203344
Oud Metha, Dubai: Open from 10:00 am to 12:00AM Midnight
Call to book: 04 3709706