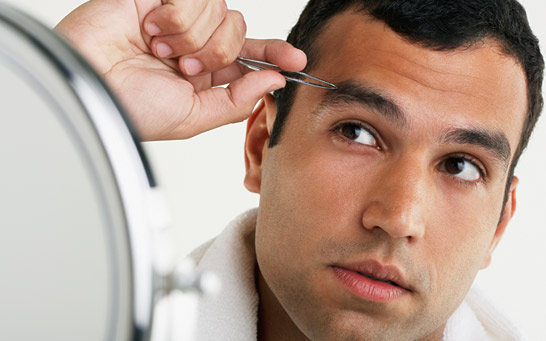 If there's one thing we can all agree on as we head into 2020, it's that it's time to start taking better care of ourselves. Whether 2019 was the best year of your life, or a little on the rough side, taking out time to indulge in a bit of men's grooming is a great way to start the new year. From facials to wash away the dirt and grime of everyday life to stress-busting massages that leave you feeling refreshed, we're taking a look at the trending treatments in Dubai for men to treat themselves to in 2020.
Every day, we're surrounded by fumes from cars, general debris in the air, and our own everyday sweat and oils and over time, this can all build up. While a shower can remove the layer we pick up during the day, a purifying skin treatment offers a more thorough removal of impurities and debris, resulting in reduced outbreaks of acne and better quality of skin overall.
Whether you've got an upcoming meeting, or just want to give your hands and feet a treat, there is nothing wrong with indulging in a manicure and pedicure and in 2020, it's set to become a trend in men's grooming. A manicure can leave you with softer, smoother-looking skin and nourished nails, while a pedicure will help rejuvenate your feet after all that they're put through.
Self-care is an ongoing trend not only in men's grooming but across all health and beauty. Taking the time to indulge in a bit of self-care with a stress-busting massage or aromatherapy treatment can help you restore the balance between your body and mind, offer enhanced relaxation and help you feel rejuvenated, ready to take on the world again.
Whether you work a physical job or you're at a desk all day, muscle pain haunts us all. Indulging in a massage, whether that's head, neck and shoulder, a full-back massage or even a Thai or Shiatsu massage, you can reduce pain and help recovery by relieving muscle tightness and optimising blood circulation.
While all of the above are certainly worth a try in 2020, there are plenty of other grooming options and treatments that can leave you feeling fresh, relaxed and ready to take on the world. To book one of our treatments, feel free to get in touch on 04 3709706.
Make an appointment at our branch at Oud Metha, Dubai or Prism Tower, Business Bay, Dubai.
Prism Tower, Business Bay, Dubai: Open from 10:00AM to 11:00PM
Call to book: 04 4203344
Oud Metha, Dubai: Open from 10:00 am to 12:00AM Midnight
Call to book: 04 3709706